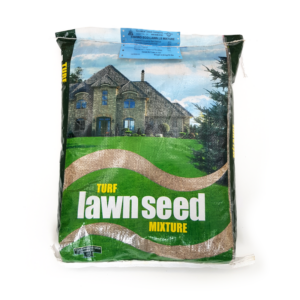 Enviro Eco-Lawn Seed 10 lbs
$31.95
Enviro Eco-Lawn seed mix, 10 lbs bag, environmentally friendly lawn: Less water, less fertilizing, less mowing.
Description
Less Mowing! Less Watering! Less Fertilizing!
Save time, money & the environment with Solacity's Enviro Eco-Lawn!
For those that prefer less mowing and are looking for an alternative to a regular high-maintenance lawn we have the solution: Enviro Eco-Lawn!
Eco-Lawn is a carefully selected mix of very hardy fescues and perennial rye seeds. Due to their larger, deeper root system they form a much more resilient lawn once established vs. a regular lawn. Much less water and fertilizer are needed. It grows slower than regular lawn as well, and therefore does not need to be mowed quite as often. You can have an environmentally friendly beautiful lawn that requires less effort!
When mowed it looks like a regular, beautiful lawn. For those looking to naturalize their lawn; Enviro Eco-Lawn grows to around 8″ and then gently weeps over, creating a natural, soft-looking lawn that does not need to be mowed if you do not want to. Due to its slower growth and less invasive growth habit Eco-Lawn also combines well with wildflower seeds to create a beautiful wildflower meadow. Perfect for around the cottage!
Eco-Lawn takes a little bit longer to get established vs. regular grass seed, and a few more seasons of overseeding may be needed before you get a lush, dense lawn. It is well worth the effort though. Spread rate is 200 sq. ft. per lbs. for seeding, and 400 sq. ft. per lbs. for overseeding.
If you visit our Kemptville shop you can admire Eco-Lawn for yourself. We have a large patch growing besides the building.
No more overpriced grass seed! Solacity provides top-quality seed mixes at affordable prices! Check out our mixes, we only include premium perennial grasses, and do not incorporate (cheap) annual rye grass that disappears after the first season.
Seed Mix
30% Cardinal Creeping Red Fescue
20% Compass Chewing Fescue
20% Heron Hard Fescue
20% Sheeps Fescue
10% Sienna LS™, Perennial Ryegrass