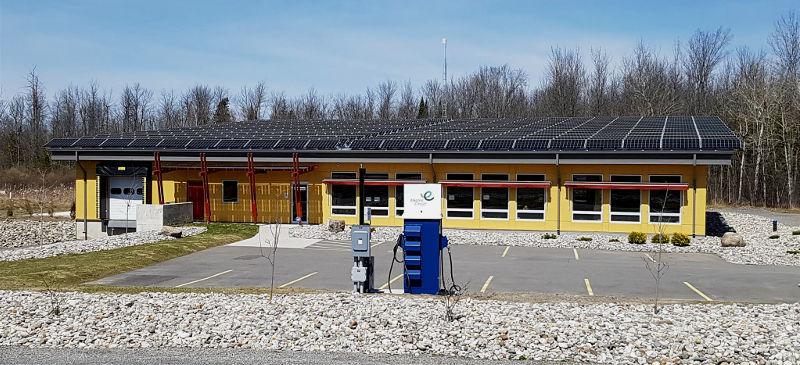 Solacity – Canada's Solar Specialists!
Great pricing on solar supplies and other renewable energy goods; solar panels, inverters, batteries, charge controllers, racking etc. We can also help you design your system and give useful installation advice!
Solacity Inc. is a Canadian distributor and retailer of renewable energy products and other green goods based in the Kemptville (North Grenville) area, just a short drive south of Ottawa, in Ontario. Since 2006 we have been helping our customers in all corners of Canada (and some in the rest of the world as well) to become a little more green: We supply wholesale to solar PV installers and large projects, retail goods to customers that want to do a DIY solar installation, and if you need renewable energy advice, or design services please do not hesitate to contact us, we are here to help you.
More than an online Web store, Solacity has an actual brick-and-mortar storefront (or straw-bale in our case).

Save Big on Big Volthium Batteries!
Save $700+ dollars on Volthium's rack-mount batteries! 
Volthium is a top-quality Canadian brand of lithium-ion batteries, and their CSA-listed 48 Volt (51.2V actually) 200 Amp-hour rack-mount units are currently on sale. These meet all the requirements to create a code-compliant system. Each battery stores 10 kWh in usable energy, and you can stack them as needed to meet your energy storage needs. Both the regular and heated models are going at never-before-seen pricing.
Looking for something smaller? We still have some 24 Volt 200 Amp-hour units (type 25.6-200-R) on sale as well.
This is for a limited time only! Once inventory is gone so will this sale.