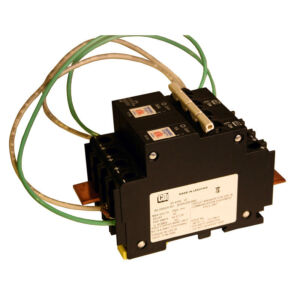 MidNite Solar MNDC-GFP50-300
$170.59
Midnite Solar MNDC-GFP50-300, a 50A/300 VDC GFI breaker, ground fault protector DIN rail mount
MidNite Solar MNDC-GFP50-300 is a 50 A/300VDC DIN rail mount ground fault protector (NRTL listed breaker assembly). Use this assembly on PV circuits that operate up to 300VDC when required. NEC2008 requires DC-GFP's on all Solar installations.
All MidNite circuit breakers are rated for 100% continuous duty. Midnight's breakers are rated to break the full rated load at the rated voltage repeatedly, with no damage. Always use a properly sized breaker for disconnecting.
Features
Environmental Rating – Type 1 (Indoor)
Mounts on standard DIN-rail
DC Voltage Rating – 300 VDC
10,000 AIC
Breaker Torque Value: 20 In-Lbs (2.3NM)
All MidNite circuit breakers can be used at 100% rated current when mounted in a MidNite enclosure.
Specifications
| | |
| --- | --- |
| Brand | |
| Mnfr. model | |
| Max. current | |
| Max. Voltage | |