You cannot add "Solis Ginlong DLS-W" to the cart because the product is out of stock.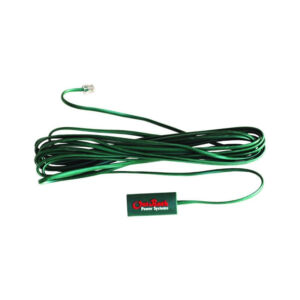 OutBack RTS
$48.26
OutBack RTS, a remote temperature sensor for OutBack products
The RTS (Remote Temperature Sensor) ensures that an OutBack system knows the precise battery temperature so that batteries can be recharged safely and efficiently.
The OutBack Remote Temperature Sensor is a necessary tool for proper battery charging. All OutBack products with integrated battery charging have a temperature compensation system built-in which benefits from the installation of the RTS (included with inverter/chargers).  Systems with multiple OutBack products connected to one HUB4 or HUB10.3 require installation of only a single RTS.
Features
Includes 20′ (6M) cable
Improves battery charging
Prolongs battery life
Reduces service cycles
Prevents overcharging